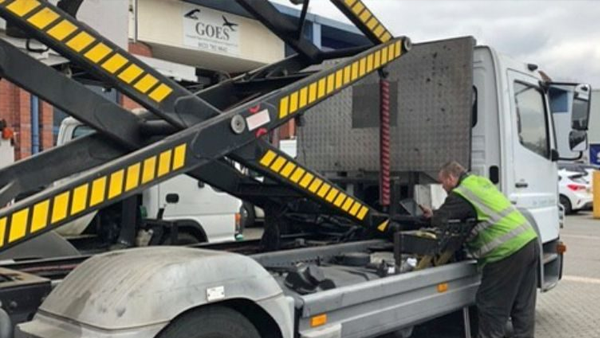 Dave Christie, owner of GOES GSE Ltd said: "Changing such an integral part of your business is daunting, it's why we stuck with our previous system for so long, but I can honestly say that changing to TechMan was easy. They did everything for us."
With workshops based at Birmingham Airport and East Midlands Airport, GOES GSE Ltd specialises in the inspection and repairs of airport ground support equipment and vehicle fleets. Dave and his team had been persisting with the previous management system, despite recognising that it was slowing down simple, day-to-day tasks.
"The old system just wasn't working as we needed it to," Dave explained. "It had so many glitches and was just too difficult to use. The support involved a WhatsApp group and they often fixed issues without any interaction with us, so we never learnt how to use it. After two years of this we had to make a change."
Inspired by the success stories of other garages, Dave received an initial online demo of the TechMan Garage Management System before getting invited to the TechMan headquarters in Northampton for a deeper discussion about his business requirements.
Dave said: "TechMan sat down with us from the very start, they wanted to understand all of the issues we've had in the past and they really listened to us. You'll still worry about changing systems but they are so professional. The TechMan guys have all the time in the world for you and the end result is faultless."
The TechMan support team were on-hand to guide technicians through the Garage Management System – offering further guidance for those lacking confidence in computer systems – to build the foundations for the successful implementation of TechMan for business growth.
GOES GSE also takes advantage of free weekly online training webinars, ensuring users can fully exploit the long list of powerful and intuitive tools within the application.
Dave concludes: "The system itself is easy to work with, it's self-explanatory. The guys love using the tablets and the service sheets are simple for them to use. If we do have any questions, TechMan's support guys are there for us. Garage owners unsure or nervous about changing to TechMan needn't be."
Leo Freebairn of TechMan said: "We're so pleased to be able to help garages like Dave's move forward on their journey to achieving their business goals.