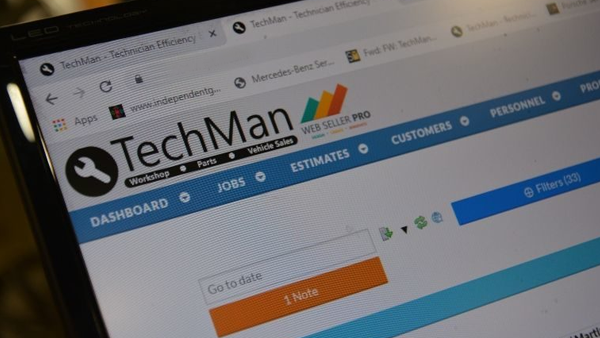 Customer vehicle data held within the Garage Management System is cross-referenced with DVSA data, revealing and amending discrepancies which would have otherwise gone unnoticed with potential leads lost.
Leo Freebairn of TechMan said: "TechMan has always been more than just software, we're here to support garage businesses.
"Our data refresh service ensures workshop owners can maximise the vehicle data they hold within their TechMan system and avoid lost opportunities."
A 'keeper change' analysis checks to see if a customer has changed their vehicle since the last recorded TechMan invoice – those that have, will have future notifications related to the vehicle turned off.
What's more, an MOT date refresh then updates missing or expired MOT dates from the system, ensuring all customer information remains useful.
The service is already proving fruitful with Lordswood Motorist Centre in Chatham recently gaining more than £4,000 of revenue from its latest Data Refresh in just eight weeks of trading.
Leo added: "Once you've got the latest data, you can vastly improve your chances of successful bookings using TechMan's built-in suite of tools designed to aid the conversion from reminders to bookings.
"We recommend garages send out three reminders to customers via SMS and email, each one can be tailored from templates for a bespoke message that best represents their business.
"Our Web Booking facility is another good way of increasing the conversion rate of bookings.
"Directing customers to book online in your reminders is an easy win.
"Garages that have used Web Booking have seen an average increase of 457 per cent in bookings through their website since last year."
For more information about the TechMan Garage Management System or to arrange a demonstration, call 01604 666 720.