The event, being held on the evening of Thursday, 1 February at Birmingham's Botanical Gardens, will acknowledge the achievements of some of the brightest and best businesses amongst the online work provider's national network of nearly 11,000 UK garages.
The night aims to build on the success of last year's debut and will see the 2017 winners announced across 17 categories from 51 nominated garages.
"We're delighted to be supporting the team at WhoCanFixMyCar.com," said Leo Freebairn, TechMan's national sales manager.
"It promises to be a great evening and we fully support this recognition of the growing trend amongst independent garages to embrace web technology to improve their businesses.
"Platforms like WhoCanFixMyCar.com can certainly help garages win more business, keep ramps busy and find new customers, TechMan then brings the digital tools to ensure managers can find areas for improvement, unlock extra profitability and grow to the next level."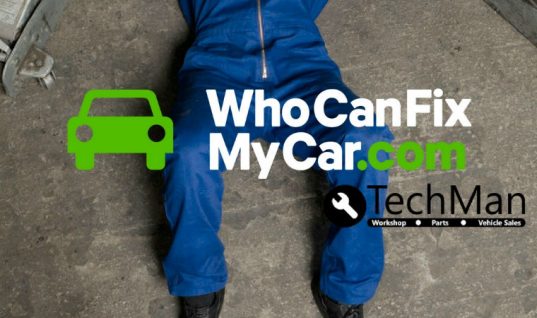 "Increased profitability"
TechMan says supporting these awards is only the first step in a strategy to increase its visibility in 2018.
"Our customer-base has been growing," said Leo.
"Garages discovering TechMan are seeing rapid returns through increased profitability."
The online management system provider charges a monthly fee and aims to deliver positive financial benefits to more than offset the cost of the system within the first or second month.
"We're out to correct the misconception many garages have that improving their management system is going to be slow or costly," added Leo.
TechMan plan more trade shows for 2018 and is already working closely with WhoCanFixMyCar.com to help its garage network partners benefit from the efficiencies an improved management system can bring.
For more information or to arrange a demonstration, please contact TechMan, by telephoning 01604 666720 or find out more by clicking "more details" below.