As 2019 comes to a close we'd like to take this opportunity to thank all of our customers and integration partners for their continued support, both those who were with us in 2018 and those who have joined us this year, and we thoroughly look forward to continue working with you, to further enhance the TechMan experience throughout 2020!
Our customer base has seen an extremely positive increase across these past 12 months, with nearly 5,000 users now accessing and managing their business with TechMan every day.
Whilst this rapid growth has increased demand on our Support Team, we've been continuously working through the year to re-invest in our internal teams, as well as our technical infrastructure to keep up with this demand and continuing pace.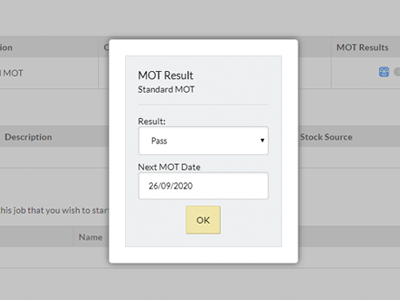 Many Thanks to The Garage Inspector
Sadly our 12 month tenure with The Garage Inspector, Andy Savva, matures as the year draws to an end.
Andy has worked very closely with us across the last 12 months and helped to drive some great new development features as well as provide invaluable feedback for the business and the platform.
Many of Andy's additions have been developed and deployed to TechMan customers already this year, some of which are:
Extra tools for adjusting recorded technician efficiencies
MOT Testers can now record new vehicle expiry dates within TechView
Improved speed and responsiveness across the whole platform
Lean processes
We are eternally grateful to Andy for all of his many inputs and close collaboration with the team throughout the year and we look forward to releasing more of his development ideas early on in 2020.
We wish The Garage Inspector every success in his continued efforts to help, advise and train garage businesses to be the best they can be!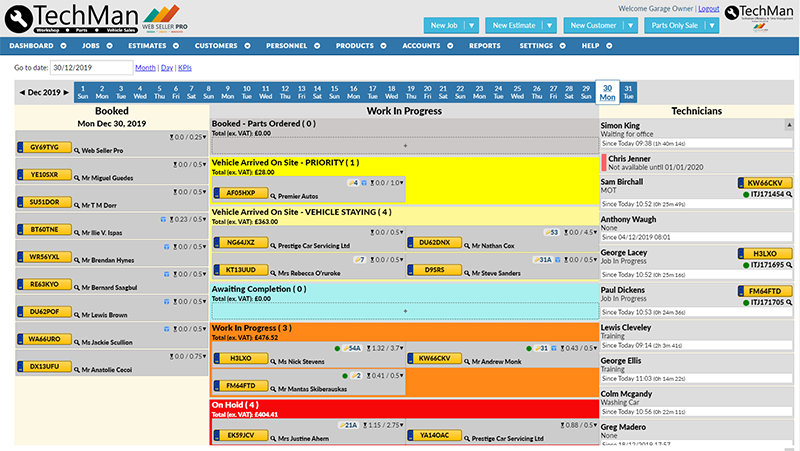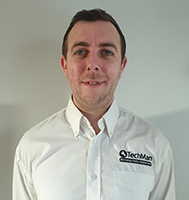 Congratulations to Pete Mcilhiney
Most of you will have met Pete Mcilhiney whom since 2016 was up-and-down the UK training many of you on-site at your own workshops, or on the phone providing your remote web-based training or even attending trade shows in order to demonstrate TechMan. Pete's role within the company has now changed; he is now our Customer Liaison Director, making him responsible for leading and nurturing the First Line Support Teams, onboarding and customer success, and really all things aftersales at TechMan HQ.
Pete will be working even closer on a day-to-day basis with TechMan's development team to ensure that operations run smoothly and the needs and expectations of you, the customer, continue to be met and that product development and ideas from the TechMan community are heard, understood and delivered.
We believe Andy Savva has paved the way for success for Pete in his new role and will be just as accessible – Good luck Pete!
Published: December 30, 2019