September has been another busy month for everyone here at TechMan, and we hear from our customers that you've all be busy too with the month being a big time for MOTs as well as preparing for the change in seasons as driving conditions worsen.
Many of you are getting ready for the cold weather by stocking up on replacement wiper blades, bulbs and batteries and some people are using TechView to start carrying out Winter Health Checks for customers; hopefully the next few months will continue to be busy for you all (for what is typically a quieter time across the industry).
That's enough about the gloomy weather… let's dive in to some of the latest news at TechMan!
Support Team changes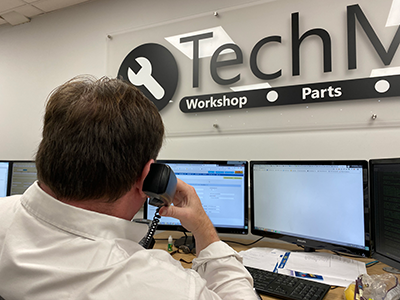 Our First Line Support Team continue to be your main point of contact for daily queries and quandaries. As this team continues to grow we occasionally have to review our internal processes and tools available to us in order to continue to meet the needs of all of our customers.
Following a trialling period, in September we installed a new support ticketing system that should help us to manage incoming requests and ensure nothing accidentally slips off the radar. The new system allows us to effectively monitor and track requests including escalating to our Second Line Support Team whilst still giving everyone visibility of the status.
Whilst you are still more than welcome to reach us via both telephone, email and support request, as of now every email and support request we receive creates a support ticket for you automatically and telephone calls are logged with the support agent at the time of the call.
We're still getting to grips with a few parts but we plan to open up the new ticketing system to you all by the end of October so that you can log your own tickets directly with us as well as check the status and recall old resolved tickets as well.
We're also introducing and refining some roles within the First Line Support Team over the next month or so but we'll have more information on that for a little further down the line (watch this space!).
Development never stops!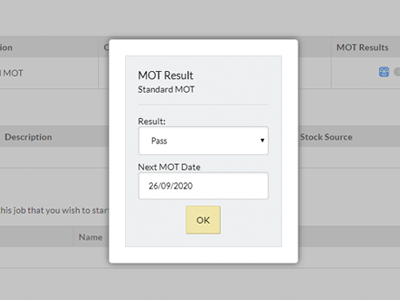 Our in-house developers are always "head down" on various features and improvements to the TechMan suite and the last update brought some new features in various areas that have had some great feedback.
One stand out feature we've been hearing great things about is the new ability to configure the automatic check-out times for technicians, in the event that this isn't done as normal during the busy rush at the end of the day.
If your technicians use the TechMan Terminal to clock on and off jobs and you haven't configured their automatic check out times, get in touch with us and we'll help you set things up for that extra peace of mind.
Our next update has nearly completed our unit testing procedures; once signed off we will communicate to you all to let you know when your TechMan platform will be updated.
Just a small handful of the features and updates you can expect are:
Run the Day End Report for more than one day at a time
Amend previously recorded technician times
Technicians can say if an MOT has passed or failed from within TechMan
Key Tag numbers now show on the calendar
As with all of our updates we focus heavily on feedback received from you all and try to get as many feature requests implemented as we reasonably can. If you've given us an idea or requested something specific that doesn't arrive in the following update, please bear with us, we have a tight ongoing development schedule but we haven't forgotten about you!
Keep an eye on your mailbox for the notification of the next impending update to be rolled out and until then, stay wrapped up warm!
Published: October 4, 2019