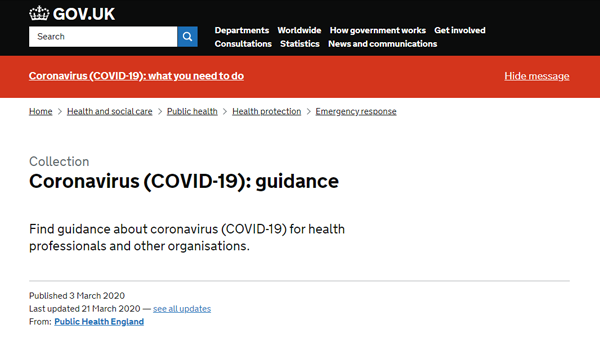 The government has announced a forced closure of all non-essential retail outlets however garages are an explicit exemption to the rule in order to provide ongoing services for repairs and MOTs of the vehicles of emergency services, key workers and essential supply workers.
Individual garages will be evaluating their own position and capabilities during this time in order to understand the best next steps for their businesses and how they can operate whilst adhering to the new social distancing instructions requested by government.
In line with government advice on social distancing, some of our team will be working from home whilst others that support our critical infrastructure will be working from the office. Whilst this is a major change for both your business and ours we will be endeavouring to continue to provide "business as usual" services as best we can and will be working to support our customers throughout this time.
We would also recommend that you speak to whoever runs your payroll in order to better understand your own position around the furloughed leave-of-absence legislation.
These are truly strange times and we want to let you know that we are still here with you and your business as the weeks progress.