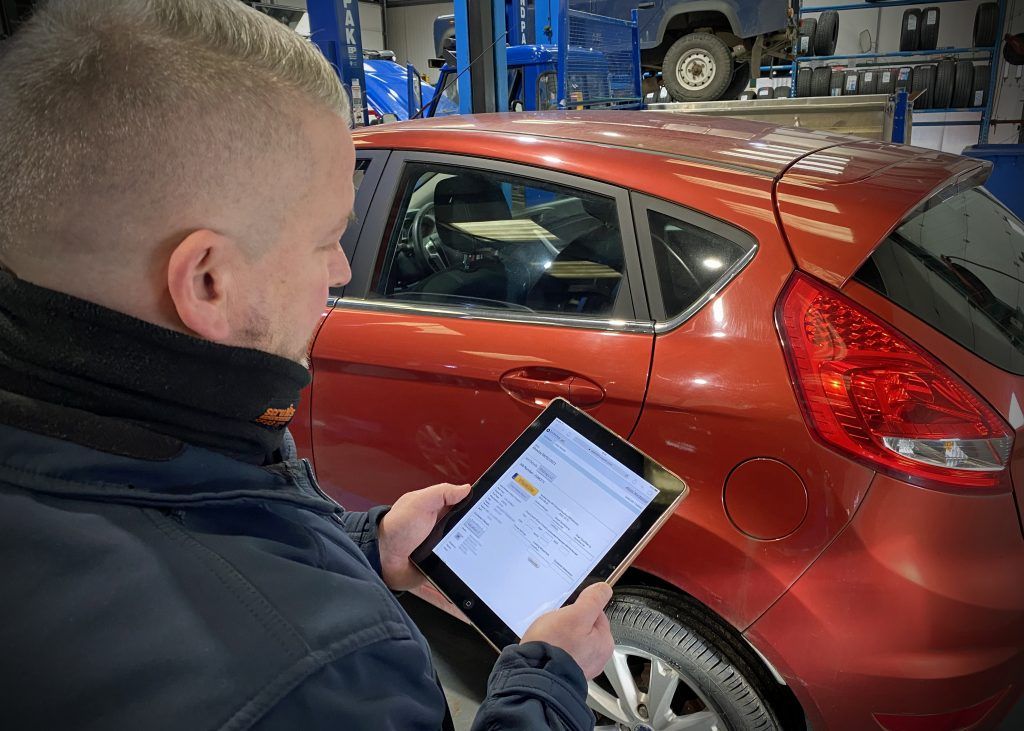 From the 1st April 2021, existing and new TechMan user logins will benefit from instant access to service schedules, repair times, drawings, procedures, capacities, wiring diagrams and fault code diagnosis, to name just few of the available points of data.
The development adds a yet another significant component to the TechMan Garage Management System, helping busy garages to further boost efficiency, improve customer service and ultimately grow business.
With TechMan tablet access, this latest added capability puts crucial vehicle data directly into the hands of technicians working at a vehicle.
Leo Freebairn of TechMan said: "We're constantly looking for new ways to boost workshop efficiency and having reliable vehicle data to hand is a big part of that.
"There's now no need waste time, stepping away from a vehicle to head over to the office computer and contend with limited log-ins.
With our unique integrated system, TechMan offers seamless access to vehicle data directly from job records and technician tablets."
E3 Technical, which has recently been acquired by HaynesPro, provides full technical support for workshops.
TechMan users simply enter a vehicle registration number into their system for full access to E3 Technical data without the complication of monthly subscriptions and limited logins.
Leo added: "Access to vehicle data has long been expensive, problematic and troublesome for workshops so it seemed only natural for us to develop an innovative new way to overcome the obstacles.
"Our slick new solution saves time and empowers technicians with everything they need to know – and that's exactly what we're all about."
For more information about the TechMan Garage Management System or to arrange a demonstration, call 01604 666 720.