TechMan's recently-launched card services provider integration, which links PDQ card terminals with its software, is set to make life a great deal easier for its customers – GW Views speaks to TechMan's national sales manager, Leo Freebairn to find out more.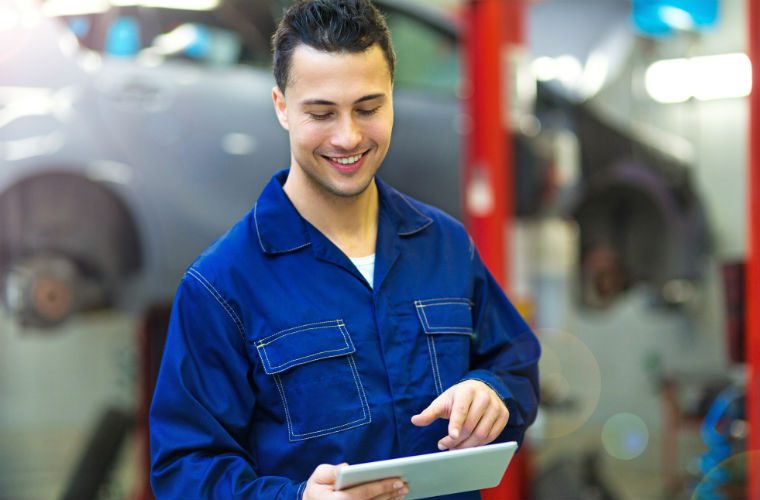 What problems had users previously experienced that prompted the decision to integrate TechMan with card services providers?
"There were a number of issues, really: miskeying amounts, incorrect reconciliation within accounts, fraudulent or malicious transactions.
"But the big driver was the savings that we can pass on to our clients through a network rate."
What were the risks associated with manually entering the amount into the PDQ?
"The main risk is human error: one incorrectly placed decimal point can mean a lot to a business."
What benefits will the end user see?
"As well as overcoming the issue of human error, employees will also no doubt appreciate the fact that the payment process is far quicker and more efficient.
"Any workshop which provides roadside assistance or needs to potentially take a secure payment whilst on-the-move will appreciate the versatility and flexibility that our PDQ integration provides.
"Job and payment reconciliation will be automated, which can present a problem if you have roadside technicians out-and-about doing mobile work all week and you update your records manually.
"And as I mentioned earlier, our national network partnership rate promises potentially huge savings on card processing fees."
How will the process of taking payment differ from before?
"As soon as the invoice is generated and the type of payment card is selected, TechMan speaks directly to the PDQ, providing the terminal with the correct pricing information automatically."
On average, how much money do you expect garages to save with this integration?
"So far we have seen annual savings of £1550. For one of our customers we were able to slash his rates by £125 per month, covering the entire cost of a Lite or Advanced subscription as well as half of the cost of Pro."
How do you expect it to streamline garage efficiency?
"Because the system instantly reconciles jobs and accounts, there's no need to chase up 'misplaced' payments.
"It also provides businesses with a more transparent and thorough audit trail."
So what future plans and developments can we expect from TechMan?
"We are currently working on connected technology concepts, where TechMan will talk to and integrate with internet-ready workshop equipment.
"Other projects include finance options for customers, as well as voice recognition, allowing technicians to simply speak to devices and eliminating the need to type up job notes."
For further information about TechMan, select 'more details' below.
First published on GarageWire – 23 November 2018: https://garagewire.co.uk/garage-wire-views-issuu/how-techman-pdq-integration-can-save-your-garage-money/
Published: November 23, 2018