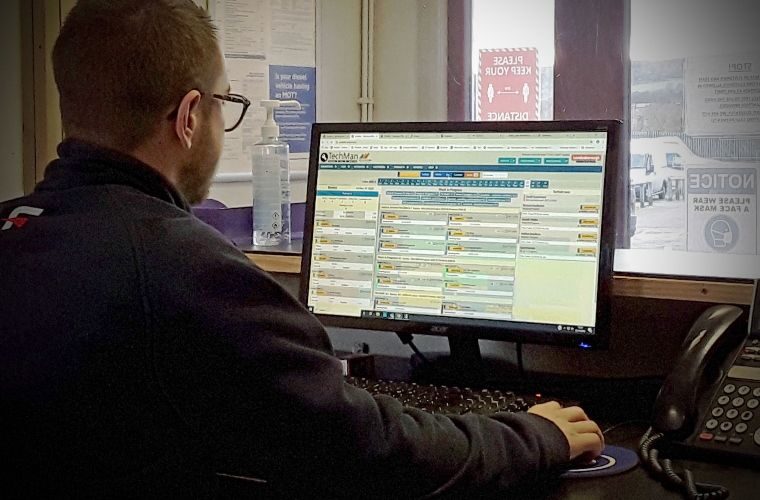 Working with the RAC and LKQ Euro Car Parts, the new partnership brings a unique opportunity for garage owners to gain a 'bird-eye-view' of business operations and the data needed to maximise performance.
Workshops that either purchase parts from LKQ Euro Car Parts or have become an 'RAC Approved' partner can now benefit from the new initiative which aims to support the successful growth of independent garages.
Leo Freebairn of TechMan said: "This really is a fantastic opportunity for garage owners, particularly for those that have not yet embraced today's digital way of working and are still operating their business via paper diaries or old invoicing systems.
"It's never been more important to streamline your business and, with free licenses now available for garages that purchase parts from LKQ Euro Car Parts and RAC Approved workshops, what better time to do it than now?"
The announcement follows a series of major investments from TechMan including a raft of innovative new developments to the market leading Garage Management System, the launch of a new website, new head office premises and additional staff appointments. 
Designed for garages, by garages, TechMan can be tailored to meet the needs of individual businesses, providing a powerful suite of features that enable managers to track workshop activity, in real-time, as well as review data to analyse performance and measure improvements.
Service Assist, MOT Data Refresh, Haynes Pro and Euro Car Parts integrations are just some of the recently added features to the TechMan Garage Management System and are outlined in detail on the new website. 
For more information about the TechMan Garage Management System or to arrange a demonstration, call 01604 666 720.