Garage management system TechMan say customers are finding big benefits to tracking their technician efficiency.
"Growing a garage business needs robust performance management processes," said Leo Freebairn, TechMan's national sales manager.
"It's easier than owners' think and can unlock both better employee experience and improved profitability."
TechMan say the initial reaction is often that it's 'only relevant for main dealers and big garages' but even the smallest independents will gain by understanding some simple reasons for tracking technician efficiency.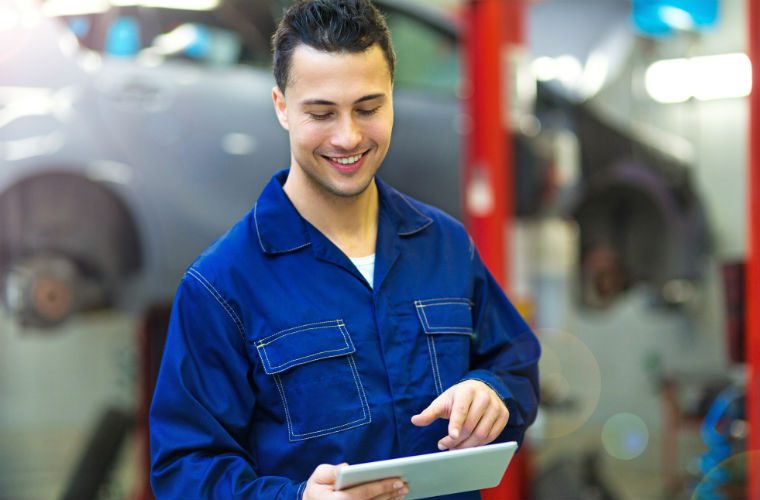 Better workflows
Tracking time will automatically create better workflows, it leads to more focus on the activities that contribute to completing jobs on time.
Managers gain quick insights into time spent by technicians on non-chargeable tasks.
This data can then be used to drive operational improvements by streamlining or automating these mundane tasks.
Understand staff needs
Managers will learn how effectively time is spent and see technician availability, opening the way to improved efficiency and better balancing of workload.
This is the single biggest driver of improved profitability.
Garages can then ensure any new staff get hired only when needed.
Generate better estimates
Time tracking builds historic data to generate more accurate estimates for future work based on actual experience.
This paves the way to increased conversion and profitability.
Include staff in goals
Good performance management helps staff understand their role within the framework of the company's targets and goals.
This will improve focus and motivation to ensure maximum output.
Accurate time management
Tracking time accurately for each job makes it much easier to prevent time theft.
Increasing work time by just 15 minutes per day with only four technicians can translate to an increase of £12,000 per year, based on a labour rate at £50 per hour.
Using the right software to track employee time and job costs enables you to automatically calculate the profitability of every job and customer, so you know every job is worth doing through simple real-time analysis.
"Our experience is that tracking technician efficiency increases efficiency and productivity every single time," said Leo.
"Despite this, many garage owners don't believe it will for them.
"It quickly delivers profit straight on the bottom line, before you even consider other benefits like improved employee engagement, reduced staff turnover and improved customer satisfaction."
For further information about TechMan, call 01604 666720.
First published on GarageWire – 4 May 2018: https://garagewire.co.uk/news/company/techman/five-ways-investing-technician-efficiency-will-boost-workshop-profits/
Published: May 4, 2018