Workshops across the UK have applauded TechMan foGarage owners, managers, technicians and front-of-house staff have all benefited from TechMan's commitment to its continual development of intuitive garage management tools and features, each one helping to boost efficiency, improve customer service, grow business and reduce stress.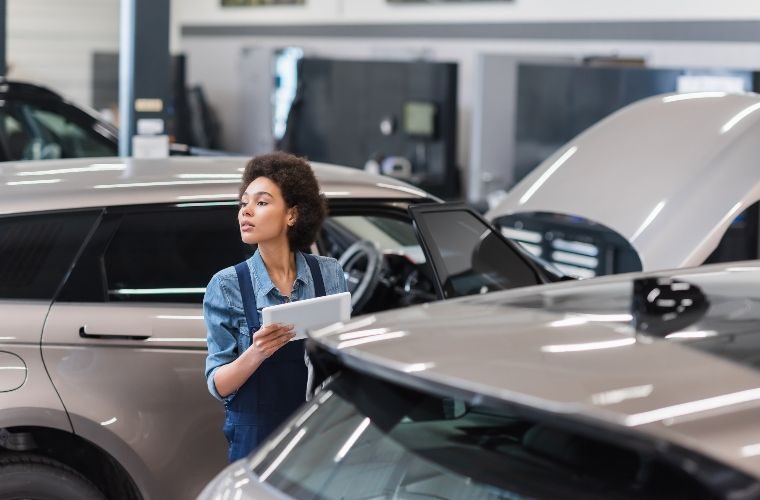 Service Assist, MOT Data Refresh, Haynes Pro and Euro Car Parts catalogue integrations are just some of the recently added features which are already proving to make life easier for users of the TechMan Garage Management System.
Leo Freebairn of TechMan said: "Our team of garage management experts are focused on building new features within TechMan that will actually benefit busy workshops on a daily basis.
"Many of the features we introduce are requested by workshops and are solutions specifically developed to make hectic workshop days more manageable by reducing the amount of admin and serving up the right information needed for the job."
One such example, Service Assist, equips front-of-house staff with the latest technical know-how in a series of videos that fully explain repair processes and the reasons behind them, helping to break down the barriers feared by the vast majority of vehicle owners.
MOT Data Refresh, meanwhile, ensures customer vehicle data held within the Garage Management System is cross-referenced with DVSA data, revealing and amending discrepancies which would have otherwise gone unnoticed with potential leads lost.
With TechMan's integrated LKQ Euro Car Parts catalogue, users can look up parts directly from within a job and view costs, RRP and stock availability at their local branch.
Once added to a job card an electronic order is sent to their local branch.
Haynes Pro vehicle data integration additionally gives all TechMan users access to repair and maintenance information without the need to purchase multiple licenses.
The data is linked directly to each job, so anyone inputting, amending or completing a job has access to everything they may need.
Leo added: "There are some systems out there that predominately focus on detailed reporting tools for garages.
"TechMan does of course have these capabilities but even our most forward-thinking customers have told us that whilst it's nice to have lots of reports and information, it's data that's rarely used.
"It's the additional features which that really make the difference, those intuitive aspects that make the working day easier for everyone.
"These features are much higher up on their agenda than reports – and that's why we're committed to developing them."
With so many new features being rolled out, TechMan's advanced training and support programme ensures garage businesses can realise their goals through the successful implementation of its Garage Management System.
A team of Success Managers ensure all TechMan users – new and old –understand how to fully exploit the growing list of powerful and tools within the application.
For more information about the TechMan Garage Management System or to arrange a demonstration, call 01604 666 720
First published on GarageWire – 30 September 2021.
Published: September 30, 2021